HORSEHEAD TATTOOS AT TH'INK TANK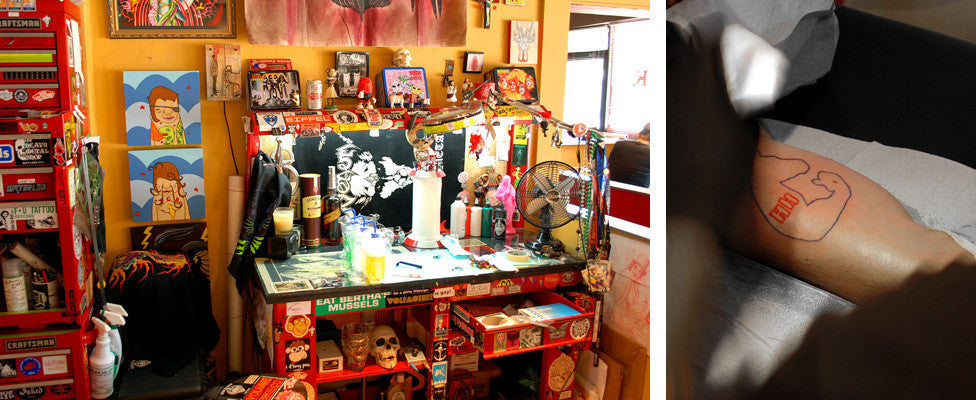 A while back Darnell and Clovis Tillman, the sibling doofuses behind Horsehead Crating Company, drew up our new logos over a weekend on a borrowed computer. In return we agreed to get their goofy logo tattooed on our biceps (seemed like a good deal at the time). Well after a couple months of prepubescent taunts—how many times can one grown man call another grown man a sissy? (turns out the number is infinite)—we finally made an appointment and did the deed. Luckily,
Jef Kopp at Th'ink Tank
had a cancellation and squeezed us in. That man has a seriously fine hand (and a fresh booth set-up at the shop, shown above at left), wasted of course on the silliness we had him draw up. If you want him to do some work on you, plan ahead: he's booked through 2010.
---