ART BY ARTISTS WE KNOW: KYLE LARABEE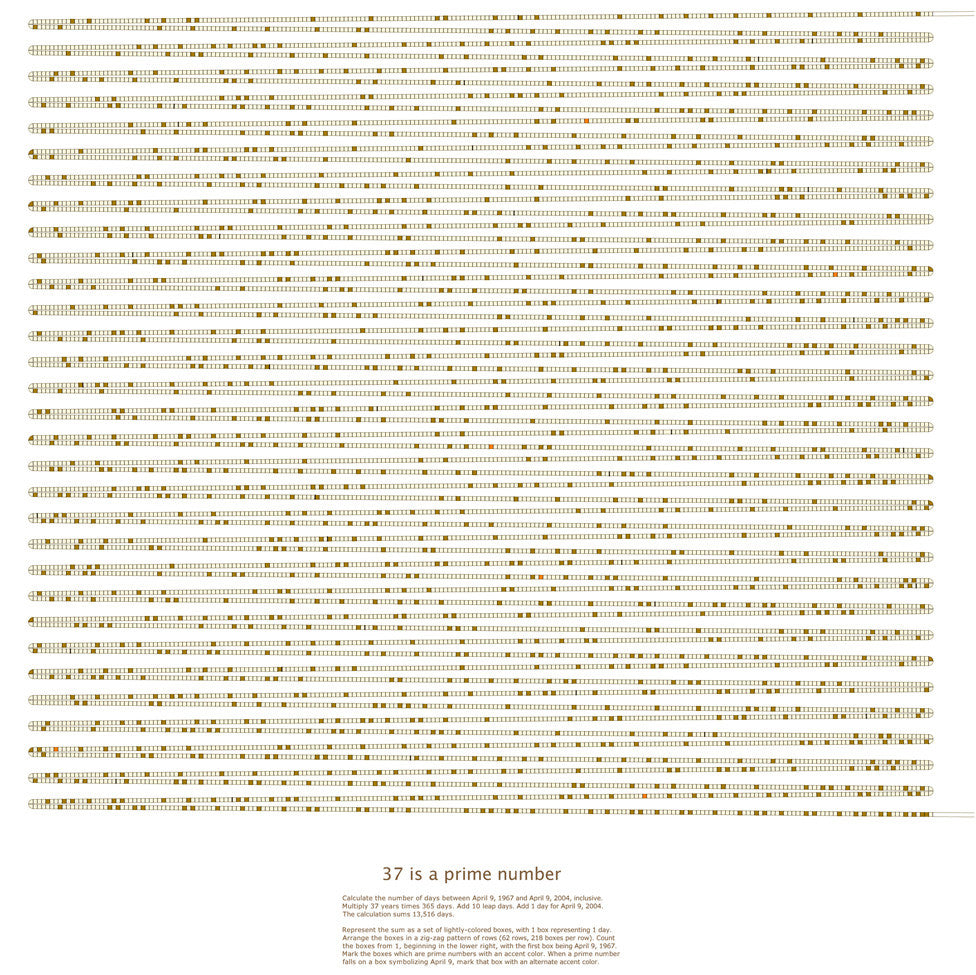 That's right,
37 is a prime number
by Kyle Larabee. What's more, it was made by Kyle for Mike Larabee—and since Dave Larabee is typing this blather that makes for a Larabee trifecta, which for our mom is just about perfecto. But enough of that nonsense. The piece is lovely, that's obvious. What may be less obvious is the nod to Sol Lewitt implicit both in the clear instructions for the production of the image and in the subtle lines and satisfying graphic of the piece as a whole. Made for Mike on the occasion of his 37th birthday (ages ago that was!), with a wink at my brothers' shared fascination with prime numbers. It's pleasing too (at least to me) in the way it's reminiscent of both a musical score and DNA prints from the lab. A lovely representation of a lovely life.
For more of Kyle's work, click on this text.
---