FIELD TRIP: SALK INSTITUTE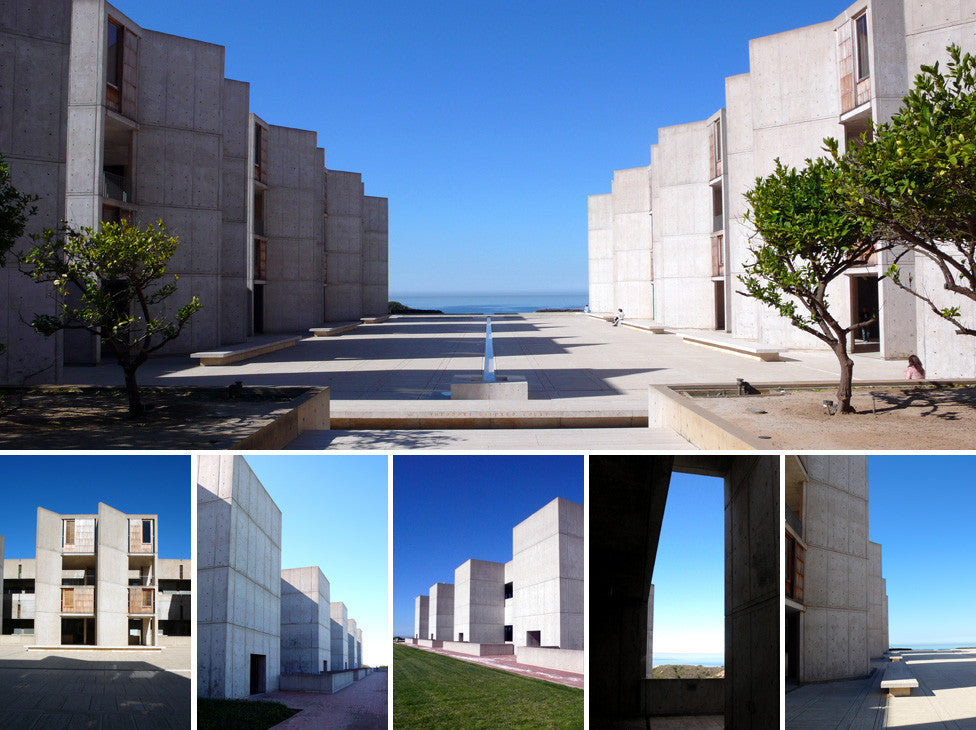 Again from La Jolla, just up the coast from San Diego, more gorgeousness:
the Salk Institute for Biological Studies
. Designed by Louis Kahn, it's the sort of place that makes people want to become architects and the sort of place that makes architects want to find another line of work. Inspiring for obvious reasons and soul-crushing because, really, what's the point of designing another piece of lame-ass blahness when there's such awesomeness out there? An incredible commission and an incredible site, to be sure, and on the day we were there the kind of January weather that makes you wonder why the fuck you don't live in San Diego. The great man designed other great buildings of course, not least of which is the Kimball Art Museum in Fort Worth, a place we're hoping to revisit on a field trip soon.
---