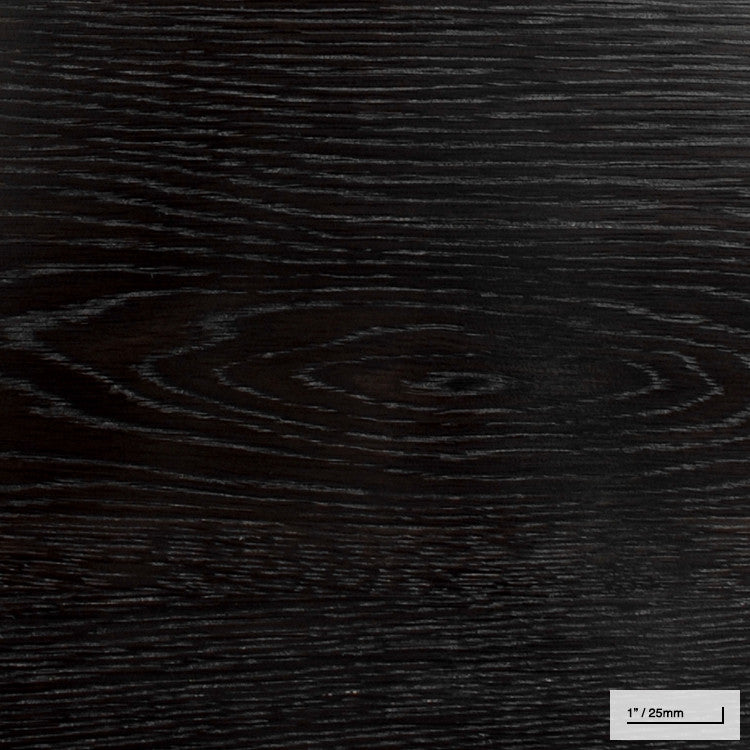 BLACKENED OAK
$5.00
Our blackened oak is plain sawn American white oak which is ebonized using a fun and magical bit of shop chemistry. Instead of staining the wood with an aniline dye or the like, we blacken it by combining an iron oxide solution with the tannins naturally present in the wood (plus a bit of additional tannins from bark powder tea). The iron oxide solution comes from dissolving steel wool in white vinegar. Like we said, chemistry!
The resulting rich black color develops in the wood fibers for impressive depth and light fastness. A bit labor intensive, sure, but gorgeous. As you can see in this photo, the wood grain is still clearly visible, providing a subtle texture to the finished pieces. Topped off with a hand-rubbed satin polyurethane. 
The insides of case goods (credenzas and dressers and the like) made with our blackened oak are top-coated with natural shellac.